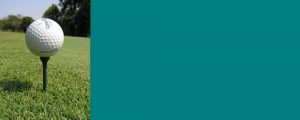 Have you been searching for the perfect golf swing with no results?
Have you been frustrated with the lack of results after golf swing lessons?
Most golf swing tips swap one problem for another.
On-line and in-person instruction from an instructor with formal education in movement sciences and extensive lesson teaching experience is the key to the perfect golf swing.
The Minimalist Golf Swing System covers all bases to achieve and maintain the perfect golf swing.
Golf Swing Tips from an Experienced Instructor
Are you a golfer who's a "natural" and has never taken a single golf lesson in your life? Or are you a golfer who's had dozens of golf lessons – some from the "Top 100" instructors, watched scores of instructions videos, studied every YouTube golf swing analysis and picked up golf swing tips from everyone? Has any instruction you've received helped to improve your golf swing? In my over 27 years of golf coaching experience, I have yet to meet a golfer who said they improved and remained better in the long run.
Very often golfers feel they have improved, especially after a comfortable, formal golf lesson with a golf swing trainer recommended to them by word of mouth. This could just as easily be a "placebo effect". You needed help, a friend recommended someone they liked, and now how can you be the only one in your group not reporting improvement? Do you have any objective measures for your golf swing improvement? Do you hit the ball further, slice it less or whatever you hoped to get from your lesson, during a round of golf?
In fact, most golf swing tips just exchange problems – take away one only to land you in another. Why? Because these days, everyone is ready with a golf tip – the internet is a prime example of people happy to opine on something they know nothing about. Just because something worked for someone, some of the time, it does not mean it will work for YOU, all the time, at that. Subjective golf swing tips never help.
Let's consider how it is in medicine. Why do doctors undergo the most rigorous four-year post-undergraduate education plus years of residency and then often a fellowship? Because they need in-depth knowledge in a vast variety of sciences before they can adequately diagnose diseases, even within their own narrow field of expertise. How is a golf swing instructor any different? Most golf swing instructors have no scientific knowledge to back up their methods.
Even "highly qualified" golf instructors do not gain much useful knowledge of what to teach in a golf swing to give you that one change that can create the perfect golf swing for you. That one simple golf swing that is guaranteed to improve your game. Why do they not have useful information? Well just look at the 3-year curriculum of the world's leading organization certifying golf instructors – which of these subjects can help a golf teacher improve your golf swing?
Level 1 Topics
Business Planning
Tournament Operations
Customer Relations
Golf Car Fleet Management
Introduction to Teaching and Golf Club Performance
Level 1 takes the student through Fall semester of their Sophomore Year.
Level 2 Topics
Golf Operations
Turfgrass Management
Merchandising and Inventory Management
Intermediate Teaching and Golf Club Alterations
Level 2 takes the student through Fall semester of their Junior Year.
Level 3 Topics
Human Resources/Supervising and Delegating
Food and Beverage Control
Career Enhancement
Player Development Programs/Teaching as a Business
Advanced Teaching and Golf Club Fitting
Final Experience
It should thus be obvious that, to improve your golf swing, gain the perfect golf swing for you, and to show improvement which will not only improve your golf scores but your very motivation to play golf, you need lessons (online and in person) with a golf instructor with many years of formal education in all the movement sciences plus extensive experience in giving lessons to a diverse population of golfers, from juniors to professionals. With the developer of the Minimalist Golf swing System for full swing and short game, you're in excellent hands, on all counts.